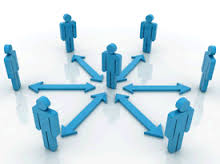 If you want to improve your search engine ranking, one of the most useful things you can do is reciprocal link building. This is a process where you create a mutually beneficial partnership that doesn't require either party to spend money. Since there can be value to both inbound and outbound links, this can be a very positive search engine optimization strategy. Google frequently changes its algorithms and this has a big impact on marketing and SEO tactics. It's now more important than ever for a business to focus on strategies that are considered natural and ethical. That's why you should use any such techniques in a careful and well thought out manner.
Here are a few tips to keep in mind:
1. Pay Attention to Quality
When it comes to search engine algorithms, you need to be aware of the type of inbound and outbound linking that you're doing. Connecting with exchanges, farms or networks, which are set up strictly for the purpose of building backlinks is undesirable and could cause you to get penalized by Google. A blog or website that has little content or that mainly consist of advertising is best avoided as well.
Along the same lines, you should be careful if you outsource link building or SEO in general. While there are many trustworthy services that can help you build backlinks and perform other services related to SEO, you must be careful who you hire in this field. Since unnatural SEO can be harmful to your rank, you want to make sure you are dealing with a service that only uses natural or white hat tactics. You should inquire about this ahead of time and do some research on the person or company you're thinking of hiring.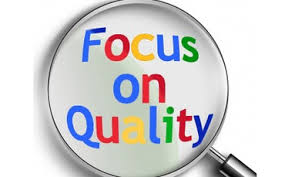 2. Seek Relevant Websites
The most useful reciprocal partnerships are with websites that are in your niche or a related one. These are not only useful for search engine optimization purposes, but they are also good for getting more traffic. As long as you are seeking related blogs and websites, you should also look for sites that are high traffic, frequently updated with good content and that have an appealing and professional design.
3. Be Proactive
If you want to partner with other bloggers and webmasters, you will have to devote some time and energy to reaching out. In some cases, when you link to a website, the owner will automatically reciprocate and return the favor. This will not always be the case, though. That's why you will have to send out emails and messages if you want this strategy to work for you. You may as well start with some of the leading websites in your niche, as these will provide you with the most benefit. A smaller website is fine as well, as long as it's relevant and has quality content. Eventually, you can develop a whole network of partners with whom you work.
4. Stay Current on the Latest SEO Trends
Search engine optimization is a rapidly changing field. This is due to several factors, including Google's algorithms and the developing of new technologies. For example, several years ago we saw the rapid growth of social media. Mobile technology has also expanded quickly in the last few years. For these reasons, it's essential to utilize social media marketing as part of your SEO strategy. Websites today must also be mobile friendly, something to think about when you look for sites that you want to partner with.
5. Have a Diversified Approach to SEO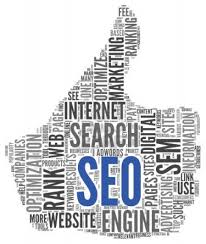 With Google penalizing so many websites nowadays, it's important to use a cautious approach to SEO. The best way to increase your rank nowadays is to diversify. You should, for example, have links from social media pages, forums, blogs and as many sources as possible. The key is to have a balanced approach and not overdo it with any single tactic. This gives your search engine optimization efforts a natural look.
Summary
Article Name
5 Tips For Establishing a Reciprocal Linking Relationship
Description
Reciprocal linking can be a useful part of your SEO strategy. When you find a blog or website with relevant content, there's no harm in asking them if they'd be open to an exchange. This can be a way to make valuable business connections, improve your search engine rank and get some targeted traffic as well.
Author